The awards were for Miss, Mrs. Eastern Europe America, and Mrs. Russian California 2020. It was a beauty contest, a fashion show with glamorous and talented designers, a concert program with the Hollywood Stars and red carpet with famous photographers.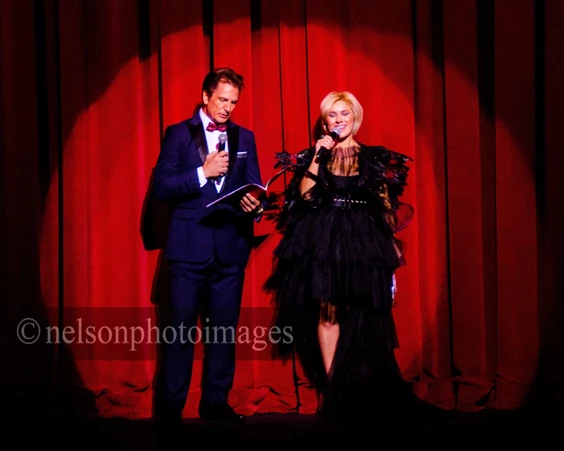 "It was a great opportunity to meet new interesting people! Mrs Russian California Gala Event was dear to my heart",- says the producer of the contest, the owner of the Russian Women's Magazine in America «GOROZHANKA», Yana Sanakina, who has worked hard for 11 years creating this for our compatriots.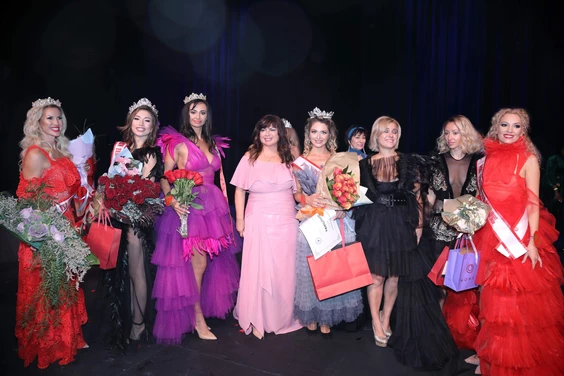 The event offered an opportunity for worldly woman to show their talents and beauty as well.
The jury was chaired by fashion designer Lena Trotsko from San Francisco, famous model Yazemeenah Rossi, fashion designer and publisher of the Hollywood fashion and healthy lifestyle magazine Valeria Goncharova, Miss Russian San Diego 2018, Miss Russian California 2019, 2nd Place Miss Russian USA Kseniia Anikushina and Miss Asia USA 2019 Diane Canida, Elena Prok — Owner of GFC TRANS, Howell Kickliter, Director/ Producer at Exotic Cat Films, Galina Shekhtman, Realtor at Compass, Yana Beranek — Real Estate Broker/Agent at Berkshire Hathaway HomeServices, Sergiy Fedorov Immigration LAW, Pavel Morev Financial Advisor at West Pac Wealth Partners, Showman and musician Aleksei Chebeliuk , Chesley Chez Jones Director of Sales and Marketing Wyndham Destinations, Oksana Boichenko Director of International Dating Agency Oksana Love, Garo Kassabian CEO/Owner at Fashion luxurious lifestyle, Former Public Relations Coordinator at Runway.
The real Russian Tsar met guests at the entrance and escorted them to the red carpet. The bar from the Pushkin restaurant, well-known in Southern California, offered a wide selection of drinks and impeccable service, various snacks and desserts from the company that had been loved since childhood and Coco cocktails.
Three rings sounded, as it should be in the theater and the guests were invited to the hall. The excitement had begun.
The master of ceremony was model and actor Rick Rodstroom and Marina Shtoda (Ben Ave Production) They were introduced to each other and the producer of the competition — Yana Sanakina announced the first release of the beauties. It was a magic show with a composition of fresh flower decorations. In black dresses and long black gloves, the contestants applauded on stage with beautiful flower baskets and accessories prepared by renowned flower designer Tatyana Tint (Chicago) — a worthy opening of the fashion and beauty festival!
Then there was a show from the Russian designer Lora Brovko! Delicate, feminine, long dresses of various colors, combined with stylish jewelry from Oksana Belo « OBELO JEWELRY », were greeted by the audience with delight!
The next presentation was a silk collection of evening and beach bathrobes with swimwear by Lena Trotsko, this display reminded one that the summer in Southern California lasts almost 10 months
A very bright collection from international designer Stephanie Ugochi from San Diego wowed guests on this festive evening. Beautiful models presented evening dresses, suits, and even wedding dresses!
The final show was a solemn show from the designer of clothes and shoes Sonya Kirshin! A collection of evening dresses decorated with feathers, guipure flounces, bright and extravagant dresses closed this evening, it was in these clothes from the famous couturier that the nominations were announced!
---
We are congratulation the winners of the competition:
«Mrs. Russian California 2020» — Marina Ustinova
«Mrs. Eastern Europe 2020» — Natalia Yangirova
«Ms. Eastern Europe» — Kamilia Amirova
---
Special thanks to our concerts performers:
DJ Andrey Chayka, Anna Kohanchik, Aleksey Chebeliuk, Datura Killos, Anya Kay
Julia Lima
---
Want the latest on style and culture?
Sign up for our newsletter.
By signing up, I agree to Gorozhanka Russian American Women's Magazine' Terms of Use (including the dispute resolution procedures); my information will be used as described in the Privacy Notice.
---