"This is the case when the hat turned out to be more beautiful than the woman herself! My hat got more compliments than me! » 
These are far not all the reviews that can be read on the website of designer Annette Higgins' online store. And indeed, looking at this beautiful splendor, it seems that we entered hat museum or theatrical wardrobe. But it took Annette seven long years to create her own brand in the hat industry.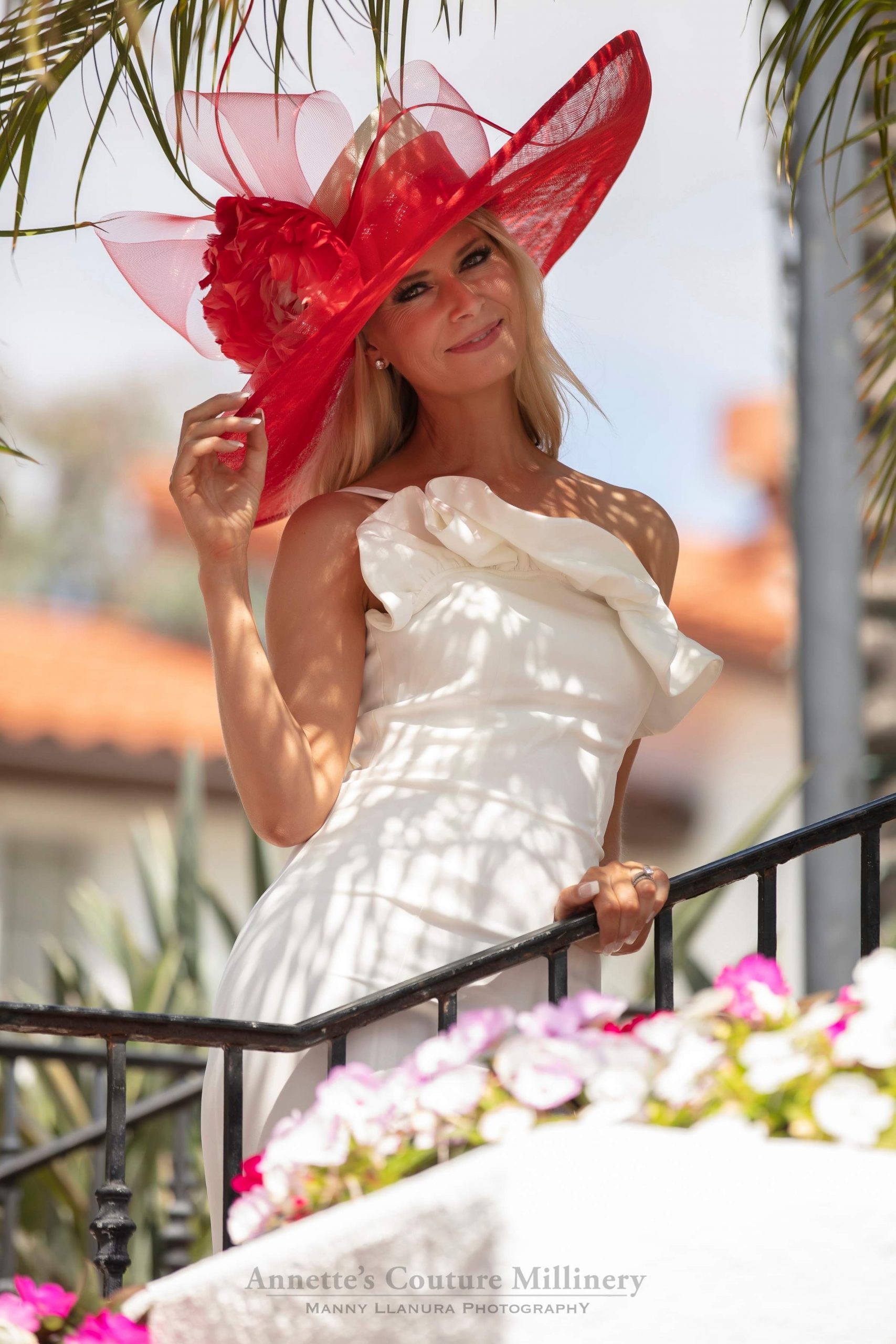 Her creations cross borders and oceans, appearing in the wardrobe of fashionistas in Great Britain, Germany, France, Italy, Russia, Chile, and many other countries all over the world. Extravagant and stylish hats made by Annette can be seen at the guests of Kentucky Derby, The Del Mar Racetrack, The Royal Ascot, and other social events. 
But success did not fall on the head of the now famous hat maker. The Georgian Armenian, who came to the States at the age of 28 as an accomplished personality, like many emigrants, had to start from scratch. 
"At school, I dreamed of becoming a lawyer, but my dad was strictly against it, believing that this was not for a woman," Annette recalls. — My parents saw me as a doctor, but I hated all these injections and other hospital procedures. Therefore, the University of foreign languages became a compromise. And life has shown that my choice was not an accident. The first experience of working with foreigners I had  in 1991, when I was in my second year. At that time the first international-level hotel was opened in Tbilisi, it was called the Metechi Palace Hotel. I got a job there in a hotel boutique. 
Towards destiny 
"I also met the civil war in Georgia, in fact, in a hotel," Annette recalls. -This time was dangerous, but at the same time intense and interesting professionally. And you know, I believe that this hotel has forged me as a person. Later the situation became more complicated, and my boss closed the store, and I lost my job. I was offered a place at the American Embassy, ​​but I didn't want to stay in this country any longer and moved to Rostov-on-Don to my parents. 
At that time future designer moved to Russia along with her son.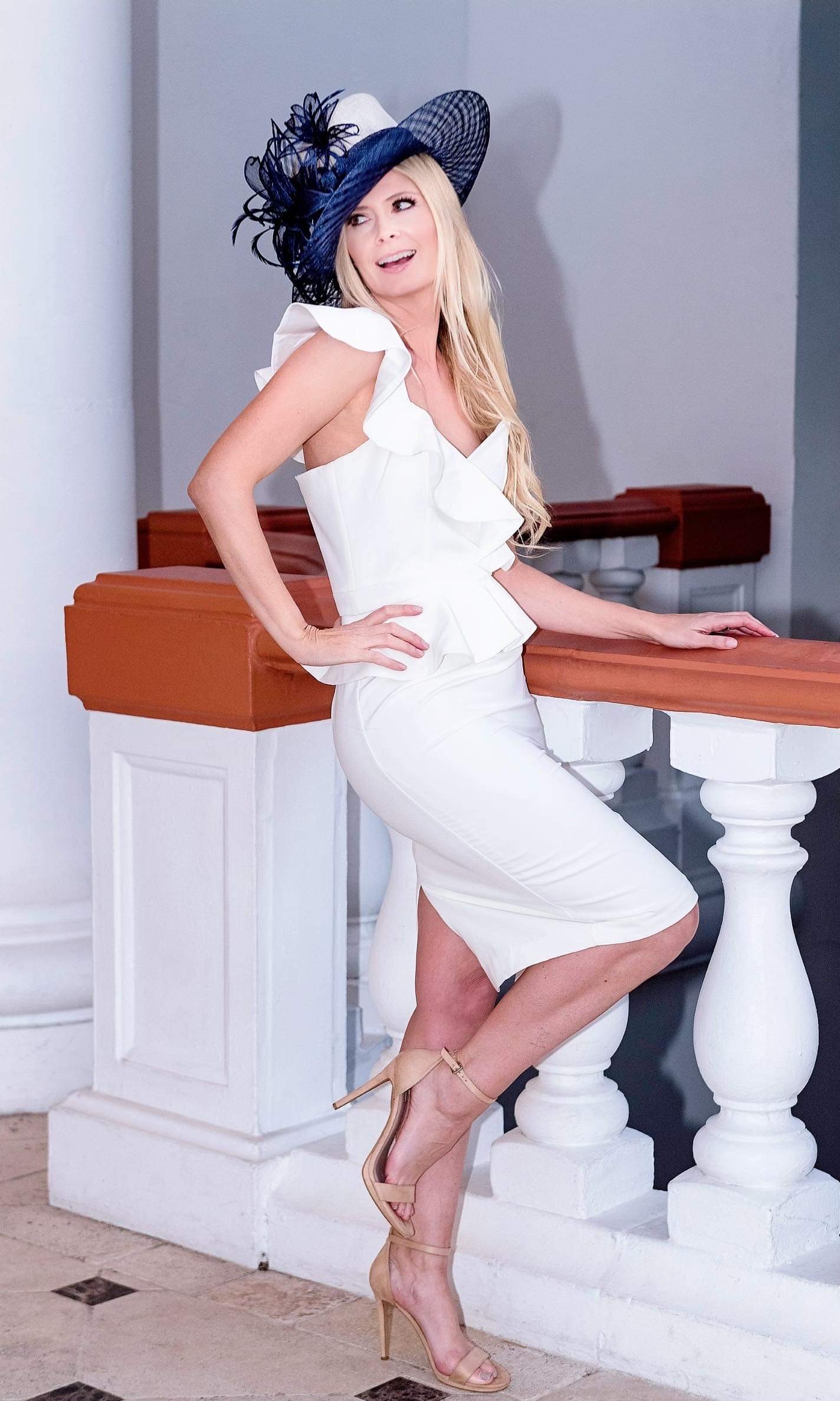 — Why didn't you stay in Rostov? 
— Even though we already had our own place there, I didn't like this city. After the beautiful Tbilisi, which has a special aura and atmosphere, it was hard for me to get used to industrial Rostov. I wasn't living there, it was surviving.   
— How did you move to America? 
I went to San Diego to visit some old friends. And after the trip, coming back to Rostov, I realized that I want to move to States. I lived in Russia for another year, and finally came to America. Once I came to the USA, I had to forget about my diplomas for a long time and just try to survive, here I realized that I was a tough one. And that's why I can't stand it when people cry and complain about the circumstances. In this life, everything is in your hands, and even from the bad events you need to learn a useful lesson and move on. 
And she was walking towards her goals. 
 Annette was published in numerous magazines — Avant Garde, Fine Magazine, British CVH1st class, See beyond, Horizon, etc. She also appeared on local TV stations. But that is not it, Annete's hat was chosen for the cover page of CNNstyle magazine during 144th Kentucky Derby.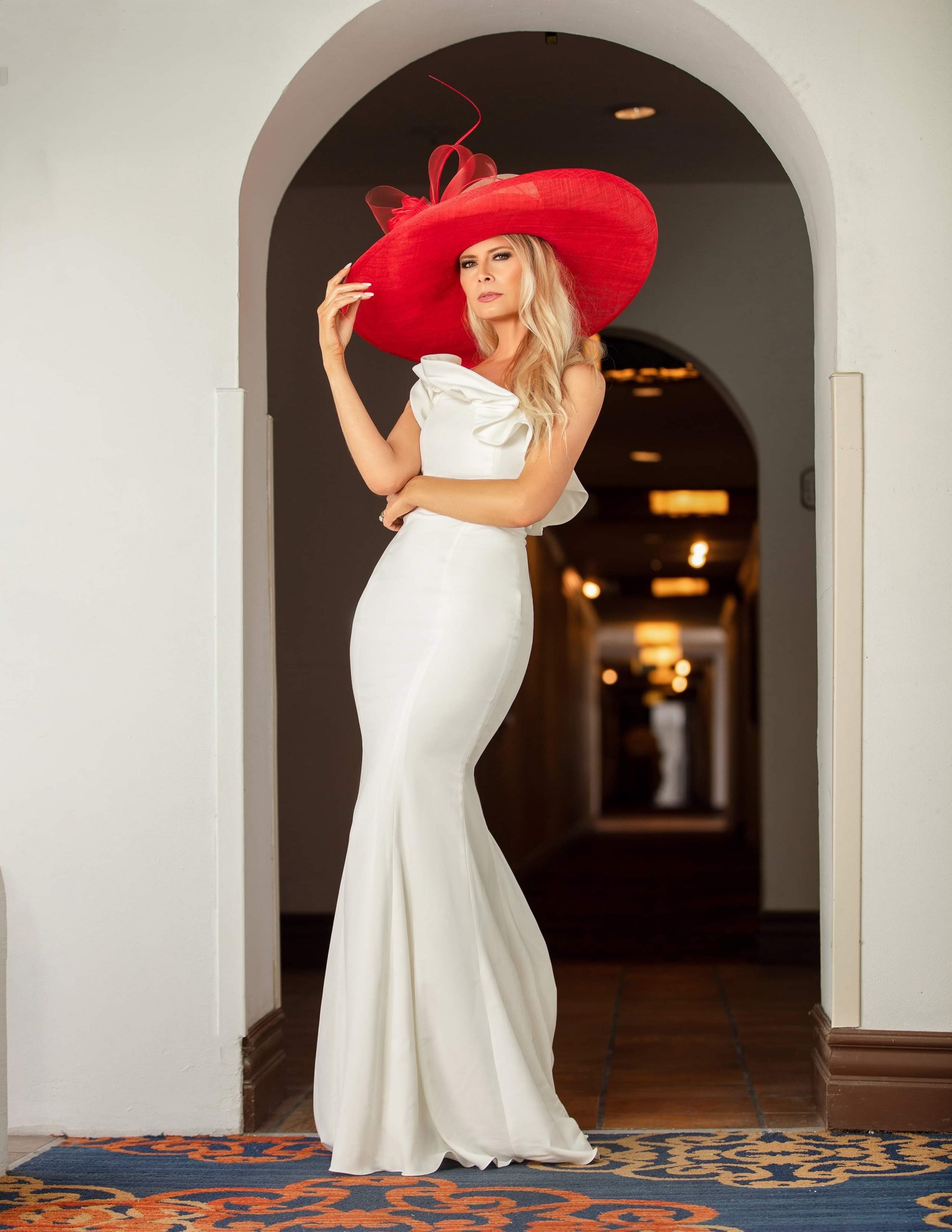 My kitchen
"And this is my workplace," says Annette and leads us to her kitchen. Wow! Many clients think that her hat masterpieces are born in a special atelier, but in fact, Annette equipped her workshop right in the kitchen, and moreover, she doesn't have assistants. And all the products are handmade. That is why, and because of the high quality of the materials, the price of her hats sometimes goes off scale for over $ 1000. But it never occurs to anyone to bargain with a talented artist, seeing how much work and soul was invested in each her piece.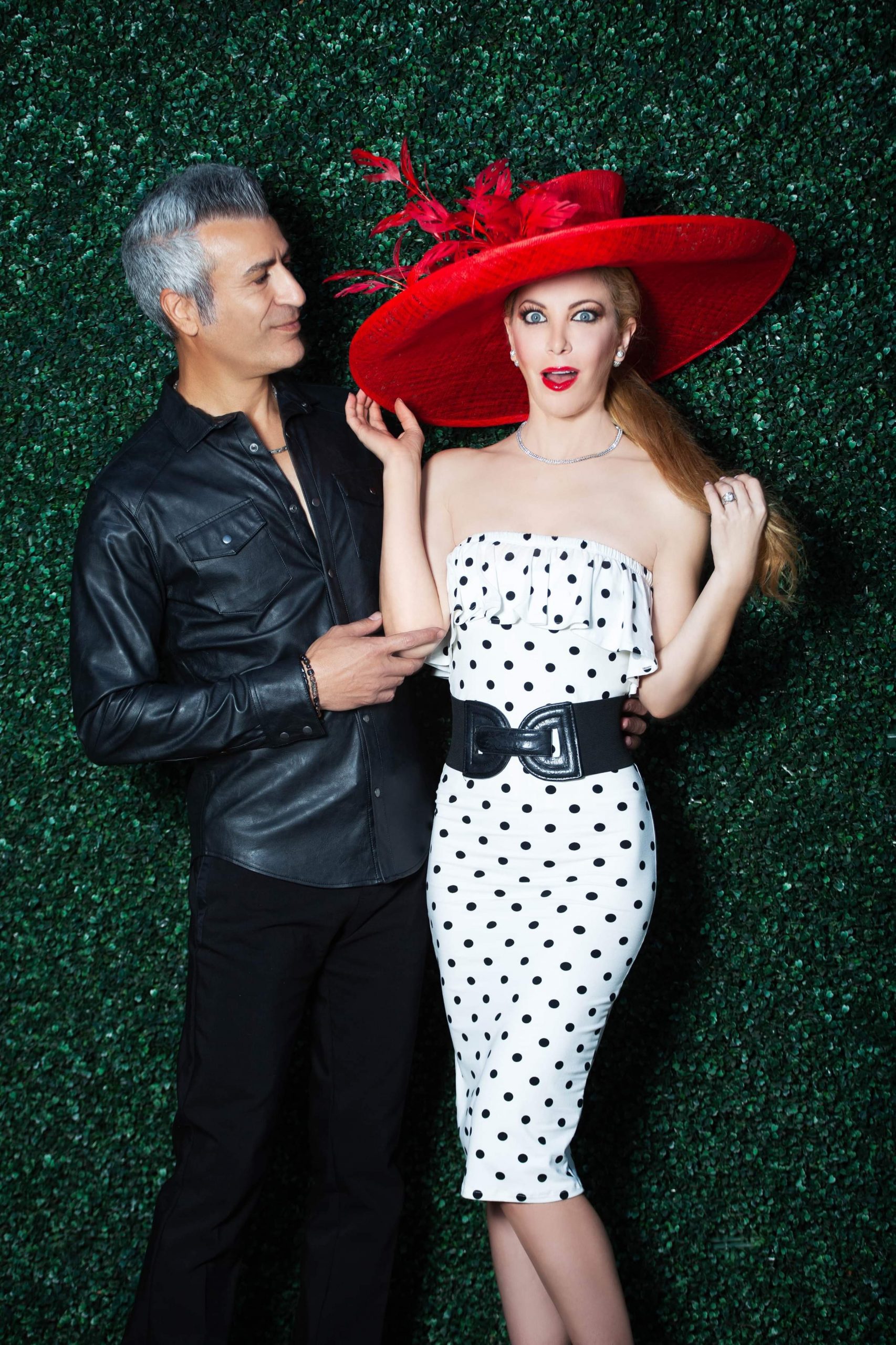 — Many, seeing the finished result, think that the work is arguable and just, as they say, is burning in their hands. But was it so easy to enter the capricious American market with such piece products? 
— It was far from a quick process. In my first year, I sold 8 hats for $ 150-250. I again invested the earned money in the business. The next year, I sold 15 hats and again invested in the business. It was a difficult time, because sometimes I lost good clients just because I didn't have the right color material. But now I don't experience any shortage of raw materials, I can make a hat of any, even the most unimaginable color for any client's outfit. And now I was chosen and published numerous times by international Hat academy and recognized by the most world known hat tutors.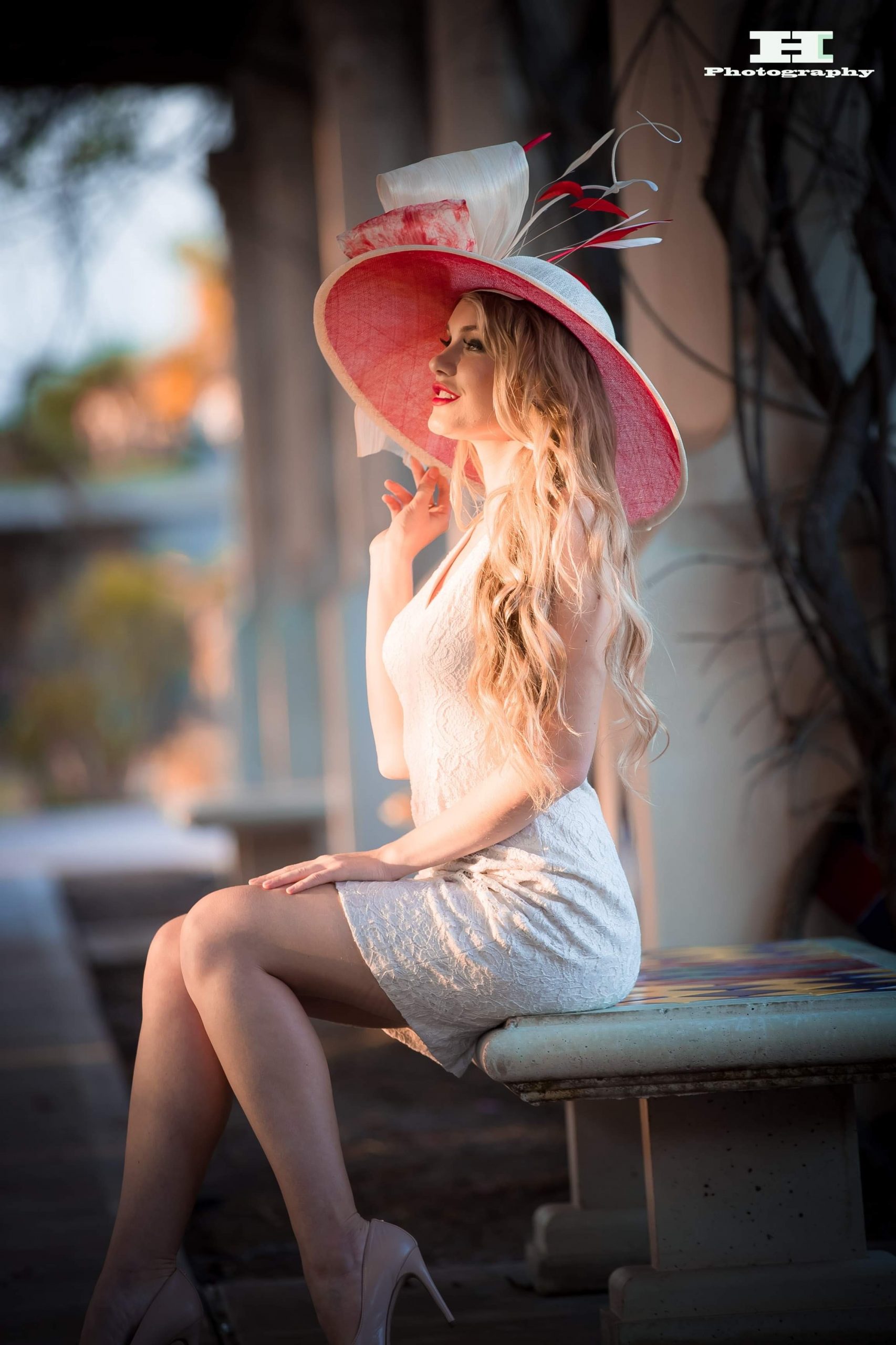 — When choosing a hat, you need to consider several factors: height, hair color, face shape, clothing. So it was rightly noticed: it's not about the hat, but about the ability to choose the right style. And then the title of an elegant fashionista will be assigned to you forever. I guarantee!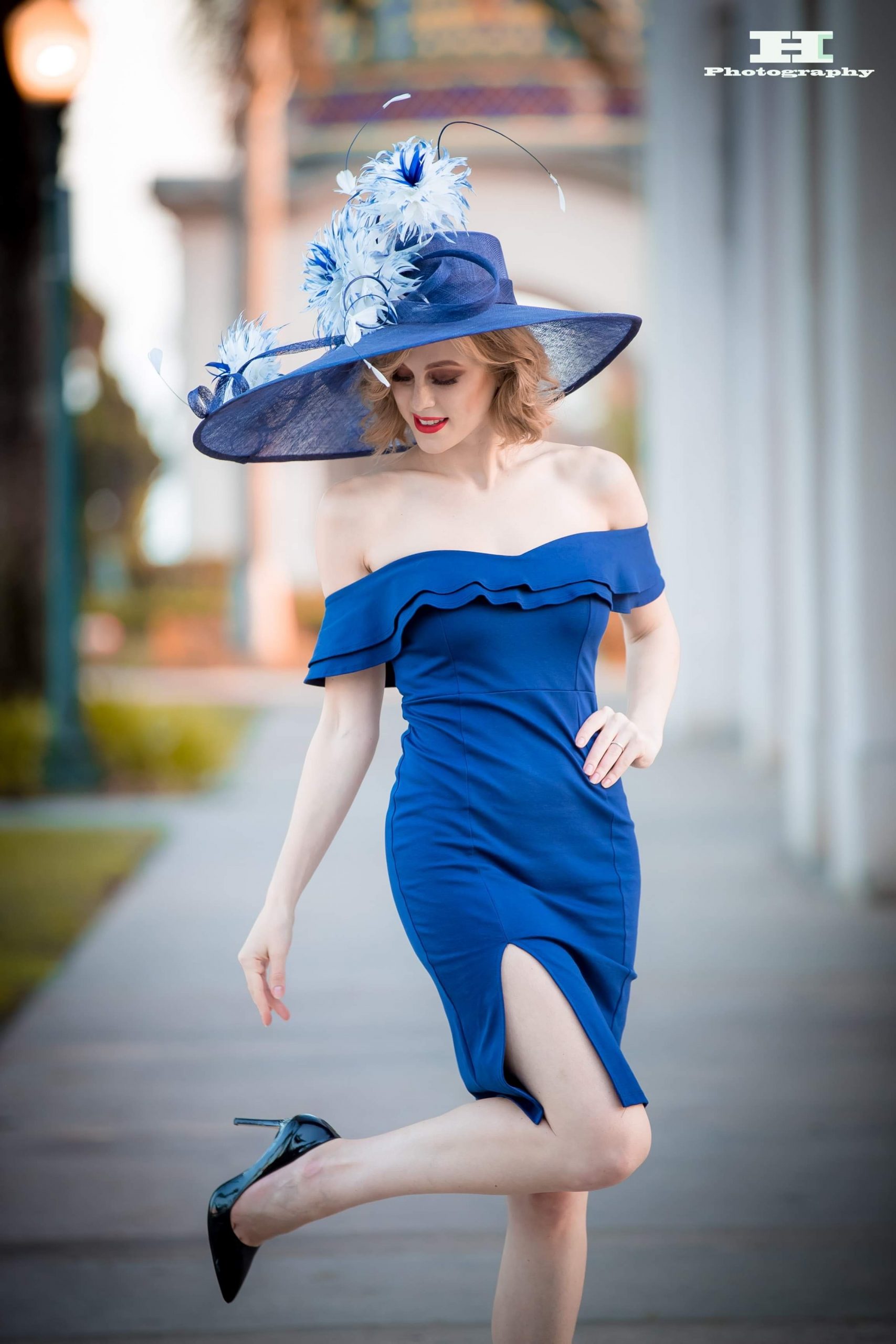 — What is the most valuable in your life? 
-In terms of ambitions, attending Fashion week in London and showcasing my hats was a big dream for me, and I accomplished it! But the biggest and the most important thing for me is to see my wonderful family healthy and happy – and this still will be my biggest achievement in life!  
---
Want the latest on style and culture?
Sign up for our newsletter.
By signing up, I agree to Gorozhanka Russian American Women's Magazine' Terms of Use (including the dispute resolution procedures); my information will be used as described in the Privacy Notice.
---