Dane Jan Brandrup holds a special fondness for Russia. Perhaps it was developed over the delicious Russian food and from the memories of hospitality provided to him during months long business trips; Jan recognizes the kindness, intelligence, and perseverance of the people of Russia.
Inspired, Jan has made extraordinary efforts to support the country's culture, community, youth, and sport life. It is his belief that if there is to be peace in the world, it must come from understanding each other and not fearing each other.
Furthermore, Jan is a big fan of soccer and enjoys supporting international youth soccer tournaments.
Because of that, he invited the youth soccer club, Terek, from Grozny to attend the world-famous Dana Cup in Denmark. During this two-week trip hosting 25 youth individuals, Jan brought them to the Tivoli Gardens amusement park and shared with them the history and culture of Denmark. Jan believes that when we understand each other's cultures there is hope and through the youth, peace can begin again. By the way, during 2002-2007, his company, Epoka, was the sole sponsor in the world for Russian Women's Handball Team. They experienced overwhelming success as world champions four times during the period.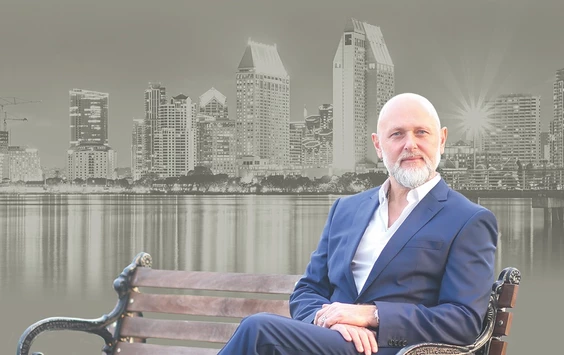 — Tell our readers a little bit about, where did you come to America and how did you build your business here?
— Like true Vikings, my family moved to America with two horses and one German shepherd, seeking adventure beyond the comfort zone. It was 2011, and within the very same year, I began to build my soon to be global leading LED company, Hyperikon, from the ground up. The success of the companies has always been due to teamwork, trust, and reliability.
— What preceded it?
— My parents were born in Denmark and have been living in the small village of Odense their whole lives. The same village that the prolific writer of plays, novels, & fairy tales, Hans Christian Anderson, resided during the early 19th century, Odense was the backdrop of my peaceful childhood. Memories include roaming the town's lush rolling hills and woodsy forest with my friends, enjoying a sense of freedom under responsibility. During my teens, my early career included 3 years of waking up at the crack of dawn to deliver newspapers to the town.
— I know that you collaborated a lot with Russia? What do you particularly remember from then?
— In 2001 the nuclear-powered submarine, Kursk, sank in the Barents Sea. Met with sorrow for the 118 personnel who died, I organized an exhibition in Copenhagen, Denmark to acknowledge the tragedy and showcase the lives behind the letters, photos, and memorabilia from those on board. More than 20 ambassadors, 25 military officials, and 4 international & national TV stations attended to show their respect for the loss Russia had.
During this period of the early 2000s, a wave of violence had hit Russia. To inform the Danish, I also arranged a second exhibition in Copenhagen, Denmark with the title: "Terrorism in Russia".
Carefully compiled was photography and a filmed documentary screening, with a discussion afterwards.
— Your Neurogan products are quite popular despite the competition. What is the secret of success?
— The Vikings have a rich history of growing and cultivating hemp plants for craftsman purposes for over 2000 years. Deeply embedded into the threads that make me, I directed my knowledge and passion for premium outdoor grown hemp into my business, Neurogan.
With centuries worth of expert knowledge and standards handed down to me, my family-owned business, Neurogan continues to shine as a leader in the industry by only using the most pure, high potency, and artisan crafted CBD oil made from the flowers of whole plant hemp.
Neurogan offers an extensive catalog of Full Spectrum and THC Free Broad Spectrum classic tinctures, capsules, beauty topicals, and pet products.
— What are your plans for life, if not a secret?
— Since a young age, I have always wanted to make a change in the world for the better. I see the world in desperate need of a structural revolution that allows for more equality, cooperation, and sustainability. Whether it is within my household or business, amongst my family, partners, employees, customers, or even myself, I strive to make a positive, healthy impact on lives.
— Does such a busy person like you have time for any hobby?
— People have always asked me if I am busy, but I do not see myself as busy. For me it is not about working harder but working smarter. I do not claim to know everything and am always glad to surround myself with skillful individuals that specialize in the areas that I do not. Together we skillfully collaborate and can make exceptional things happen efficiently. In my spare time I enjoy yoga, writing, hiking, being with my children, and listening to classical & rock music.
— Denmark is a small country rich in traditions and cultural heritage. Perhaps this helps you to be strong and successful in life, like a real Viking? — After working in India, China, Turkey, Russia, and Africa, I wanted to continue to explore life with my family beyond Denmark and see if the American Dream was possible.
— And what do you think, was it possible?
— America has shown itself to me as a country with amazing lifestyle, business, and financial opportunities. I am grateful for the myriad of ethnic and cultural diversity, democracy, and freedom that this country offers. My family and I feel very fortunate to be here. I feel that in my professional life I have achieved past the capacity of what I ever thought was possible. True to my heart though, I continue to dream of making a positive difference in the quality of life of the people around me.
— Family is the foundation!
Jan's parents (80 and 85 years old) are native Danes and their ancestors for centuries, if not millennia, lived in Denmark, their blood is 100% Viking heritage with warm blue eyes and hot hearts. Charlie (Jan's father) runs 20 km every week and still runs 5 km in 31 minutes, Charlie has lectured to 10,000 college students in physics, mathematics, electrical engineering and foreign languages, he is fluent in German, Spanish, English, French, Latin, Scandinavian and of course Danish. Charlie still helps his high school grandchildren with difficult homework assignments.
Ingrid (Jan's mother) quit her job when she was 60, after 40 years of being a successful bank officer adept in project finance, investment management and supply chain banking. Ingrid always remembers the birthdays of her beloved grandchildren, calls them, and sends them cards and gifts. By the way, Jan's parents' house is located next to the house of the famous storyteller Hans Christian Andersen from Odense.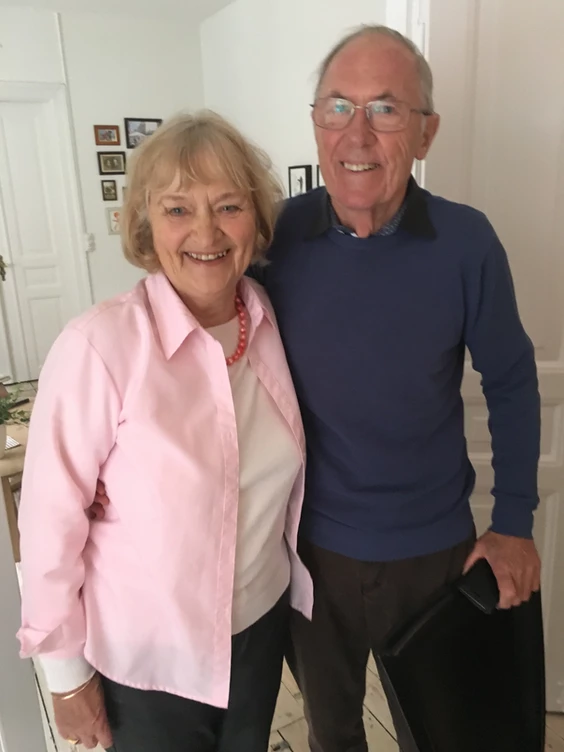 The family business is equally owned by Jan and his two sons, Nikolas, and Alexander, because he believes that his success in America would not have been possible without the intelligence of the younger generation and their understanding of internet marketing. The new ideas of his children are an invaluable asset when launching new projects and the business is actively developing, especially when combined with the experience of the older generation. The result of this alliance is the success of actively developing companies Hyperikon and Neurogan, which employ more than 100 people around the world.
The younger children Silke and Oliver are growing up, and the older members of the family await the day when they will decide if they are ready to join the family business or want to build their own careers. Since they are both still very young, Jan says, "I do not want to dictate to them in any way, to impose anything on them. I wish them to follow their hearts and do what they like not for the sake of money, but for the benefit of their dreams and plans." Jan counsels his children with love, and this is his philosophy of relations with family and loved ones.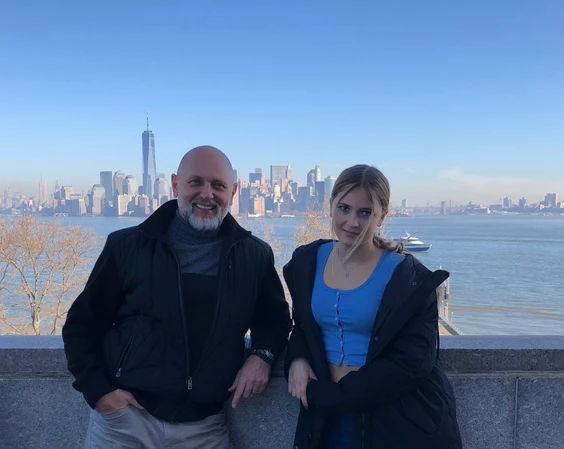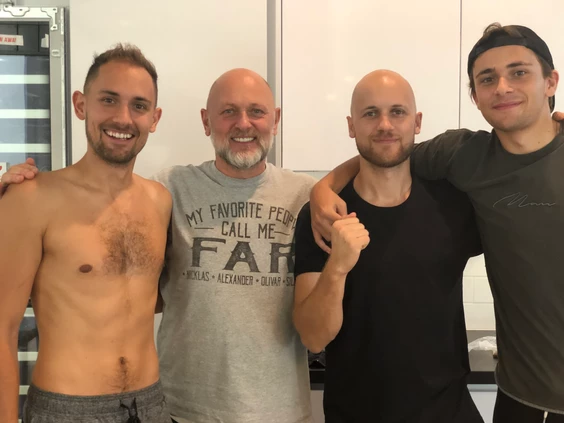 — What would you like to wish our readers?
— Be persistent and follow your dreams. It is never too late to try to do something special.
https://www.neurogan.com/cbd-products/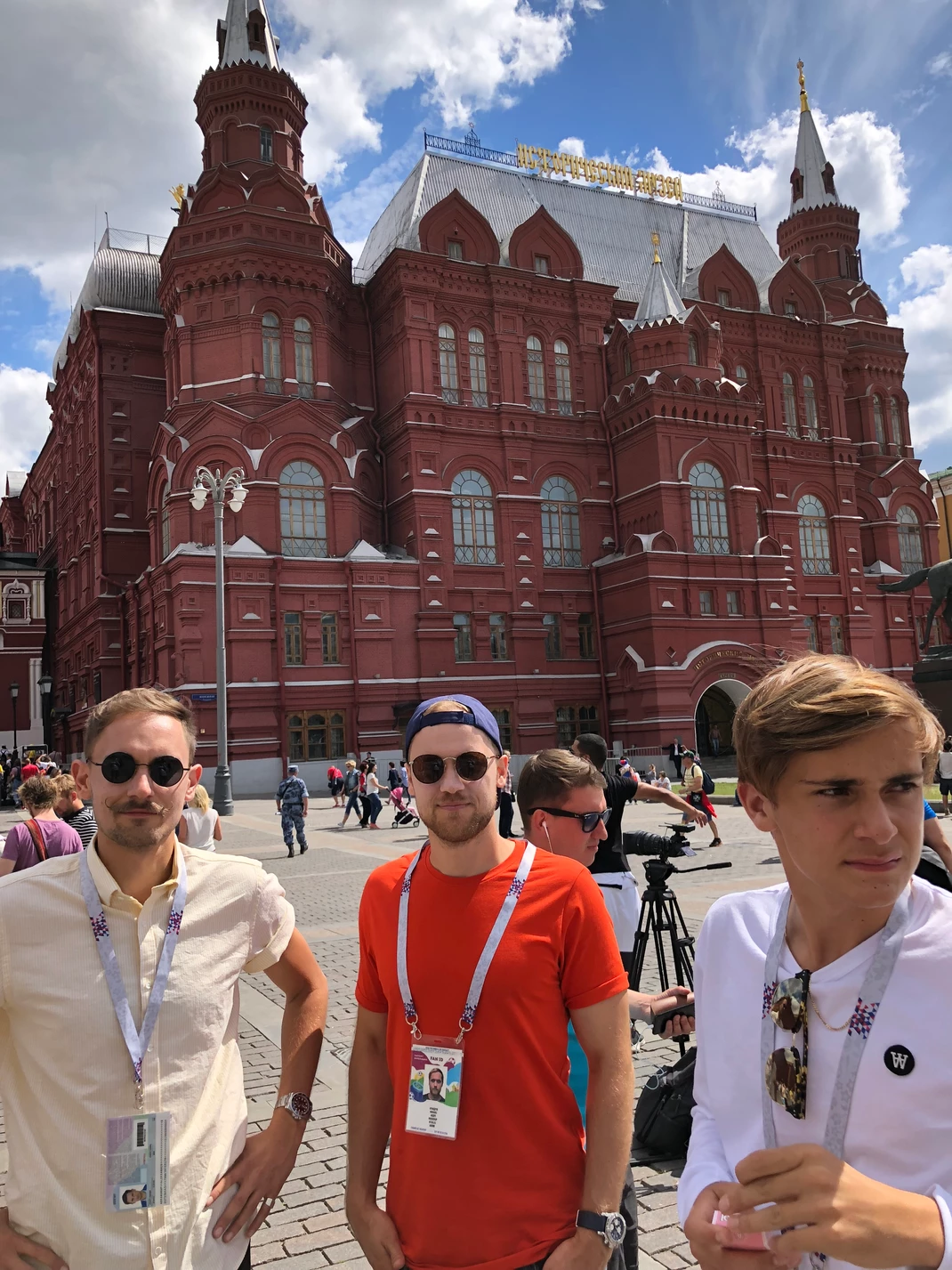 ---
Want the latest on style and culture?
Sign up for our newsletter.
By signing up, I agree to Gorozhanka Russian American Women's Magazine' Terms of Use (including the dispute resolution procedures); my information will be used as described in the Privacy Notice.
---