Rick, you are working on new movies right now. Please tell us about the movies?
 My Los Angeles film "Norjack" is currently in post-production. I played a lead role as "Hogan". That is all I can tell you at this time. "Dinner in the Round" is a French New Wave piece that has been nominated, selected or won awards in numerous cities around the globe. This film will have a private premiere in January 2022, in San Diego. I played a lead role as the "Estate Owner" with a brilliant ensemble of gifted actors. I am currently writing a screenplay called "Covid Castaway" and I am teaming up, once again, with my good friend and award-winning director, Howell Kickliter. I am very excited about it because I will be producing, writing, creating sound tracks and acting in this one.
Please tell us about your acting experience and how do you like being an actor?
 In college, at San Diego State University, my sister and brother-in-law asked me if I would like to be on the TV series 'Fantasy Island".  I was very excited and jumped at the chance. I became a SAG (Screen Actors Guild) actor in Hollywood through that opportunity and I am so grateful to my sister and brother-in-law for giving me my start into acting through that filming.
I love acting because I can be so many characters and I can get lost into being those characters. It is very therapeutic in a way.
You are a talented person: a host, a model, an actor, and now a singer. Is it a hobby or do you want to sing professionally?
 I definitely will sing professionally. I am writing and recording the songs for my first album. I have a three album trilogy planned. My fan base is largest in Brazil through being on the cover of Divo Brasil International magazine. My plan is to shoot and release my first music video; in Brazil, sometime next year. The lyrics and music are completed and it's called "Diva Brasil'; a tribute for all of the Diva's in Brazil.
You were a co-host of the first Miss Bikini & Mister Fit 2021 competition. What's your opinion of that event?
 I am honored to have Yana Sanakina and her wonderful Gorozhanka magazine choose to have me co-host another one of her fantastic pageants again. It's a beautiful venue overlooking the ocean, with magnificent sunsets. There was a good crowd, celebrity judges, generous sponsors, outstanding performers, Nolan Dean and Galina Schoettger had the most amazing fashion designs, all of the contestants were so good and the photographers / videographers were top-notch.
You helped the contestants a lot during rehearsals. How would you rate their performance?
 I would give them all an A+ in performance, desire and attitude. The competition was amazing with everyone coming into it; so fit and they practiced very hard in rehearsals for two solid months before the event. This practice definitely showed in their flawless performances during the event.
Who was your favorite Miss and Mister Fit of the show?
 It was a very tough call for all of our distinguished judges; every contestant was in shape and so talented. All the men did a fantastic job. Our winner, Devon Owen was very worthy of his title: Mister Fit 2021. He put his all into winning this competition. I want to give a big shout-out to Austin Maes-Valley for staying in the competition. He had a bad ankle injury two weeks prior to the event and he really toughed it out when others would have quit.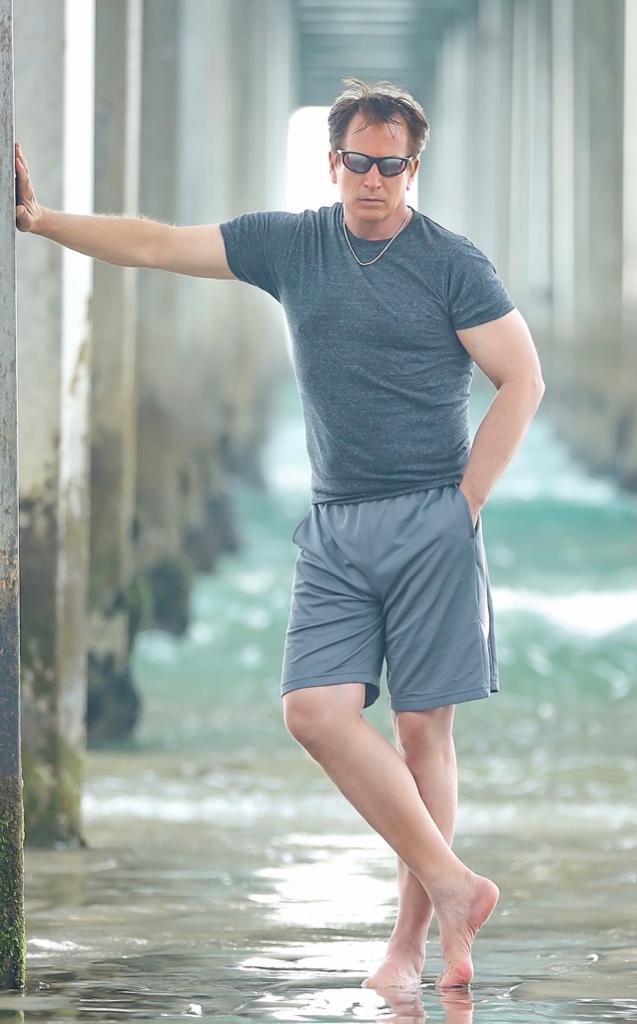 For the ladies, Ngozi Egeonu is a great queen to wear the crown of Miss Fit 2021; she worked very hard to earn this title and always had a smile on her face and never complained. This just adds to the many awards and titles this young and very talented lady has already received. Angelina Rodriquez, at sixteen years old (our youngest Miss Fit contestant) and 2nd runner up to the Miss Fit title; was outstanding.
What would you wish for our readers?
 My wish for these wonderful readers is for you to pursue all of their passions and dreams; if you are not already doing so. There you will find true happiness in loving what you love to do. I am doing this and I must say that I am the happiest that I have ever been in my life.
---
Want the latest on style and culture?
Sign up for our newsletter.
By signing up, I agree to Gorozhanka Russian American Women's Magazine' Terms of Use (including the dispute resolution procedures); my information will be used as described in the Privacy Notice.
---