Let's put it this way. Trends are something that are constantly changing around the globe, in the fashion industry. Erasing gender differences, over-sized designs, fading into the background features of the fashion of the 80s and the apparent strengthening of the position of fashion of the 70s. Trends evolve into a mass-market choice. For example, sneakers as casual shoes, smart casual style that has settled in offices as a replacement for a strict business style. Veganism, as a healthy lifestyle — these are trends.
Fashion trends
The hot trends are what everyone expects to be reviewed by fashion editors and popular fashion bloggers. The trends are common features of clothes and shoes, which were most often recognized among the designers items shown on the catwalks. Every season boasts such features, because designers work by following general trends, and they do not get the ideas out of nothingness.
By the way, these "fashion trends" do not differ very much from season to another season. Today I'll tell you about the long-lasting trends, about those things that are worth investing in, both, precious time and money. These items will serve you for a long period, they will remain modern, and you won't stop liking them in just about a couple of months.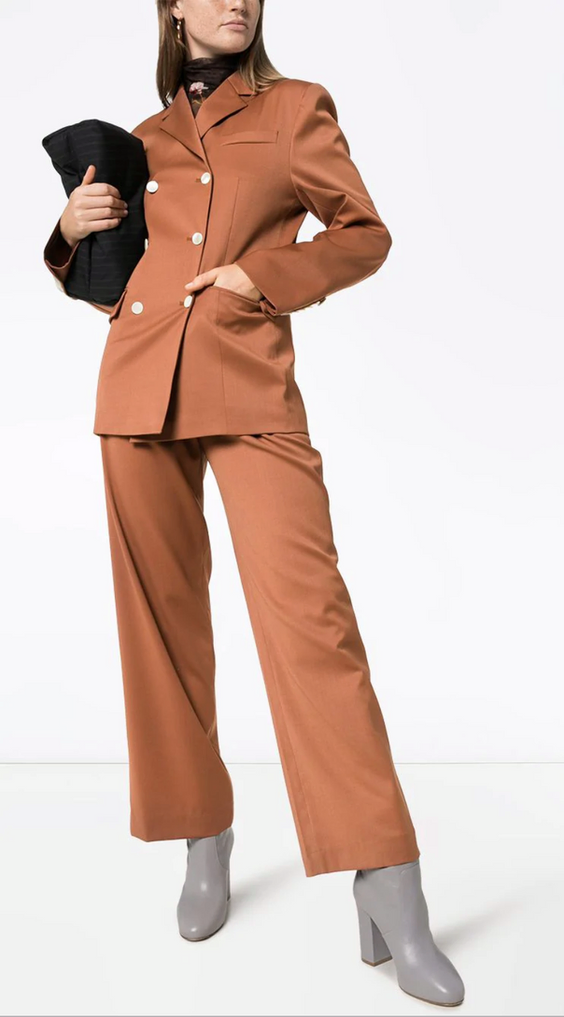 Business suit
To choose one is a complicated task and requires an individual approach. A properly fitted business suit is a rare and valuable find, especially when it comes to a non-standard type of a body. In some situations, I recommend individual tailoring, but in general, you can find a brand with a cut that would fit you the best. Here are just a couple mass-market brands that deserve your attention, J crew and Banana republic.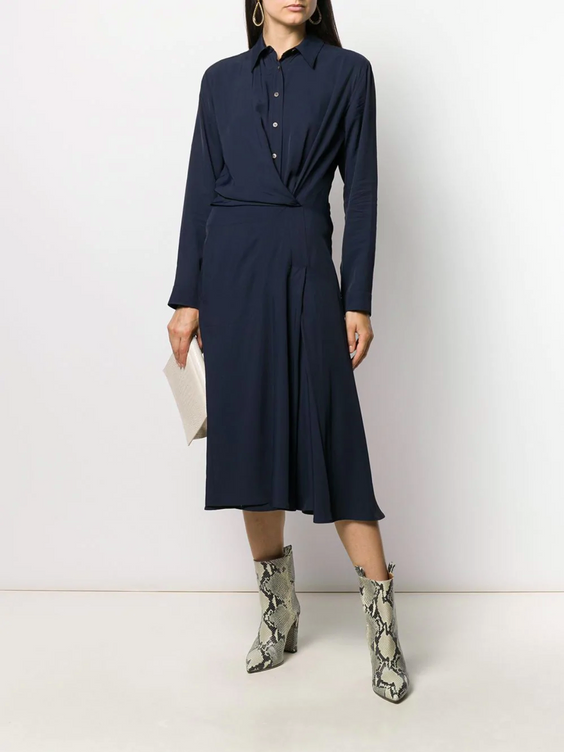 Midi Dress
The slim fit with an A-line skirt along with a long sleeve, this union will comfortably escort you from autumn to winter weather. It could be worn with shoes or boots. Put on a voluminous cardigan or pull over a sweater and you get a trendy, stylish winter look. Or you can combine this dress with a coat of faux fur.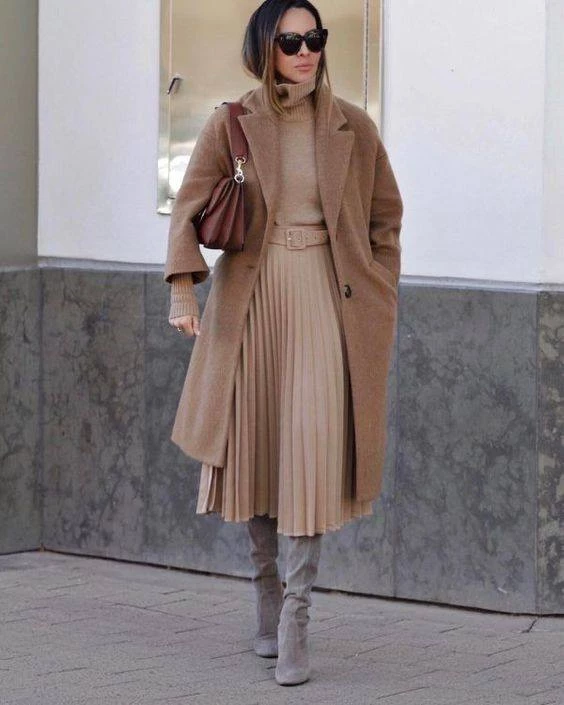 The coat is the center of the universe
This is not something new, it has begun a few seasons ago. The hateful coat that I reluctantly wore in my student years came onto the fashion scene and confidently remained there!!! I am a Siberian girl, and wore this heavy shapeless coat to stay warm during our freezing winters. Now, here in California, I wear almost the same coat, but made of faux fur, over the lightest evening dresses, and I like it. Faux fur of all colors and shapes combinations is in trend: short, long or midi coat, short fur coats or sheepskin coats tailored as a biker's jacket.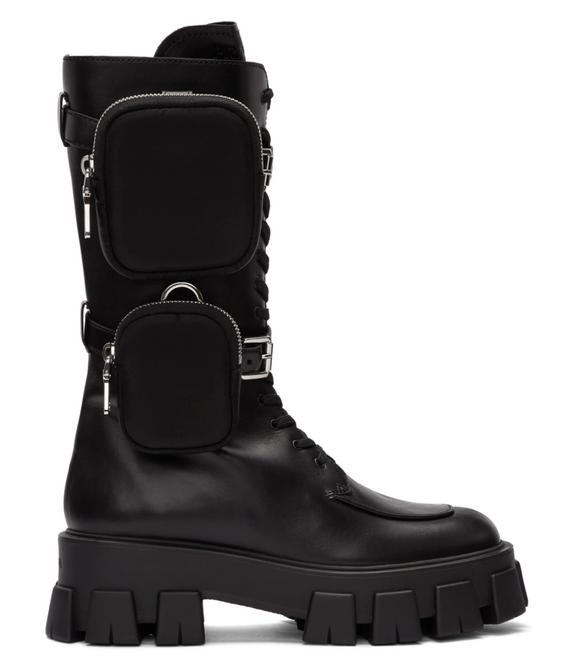 Army boots
I wrote about them in the last «Gorozhanka», in an article about shoe trends. And, I totally cannot ignore them again. Such shoes are all around and could be worn with jeans, wide woolen trousers, leggings, with a tube skirt, with a wide midi skirt and culottes, with light dresses and long silk skirts, and sometimes with an evening dress. You will not complete your look that consists of the dress for the Red Carpet with such shoes, but still, having enough courage and confidence, you can try this option. Again, the combination of army boots and the very girly cocktail dresses looks great now. This odd combo will make you look enthusiastic and feel comfortable. I guarantee it. This season offers us even more self-expression and I even would say rough forms, and the platforms are getting higher.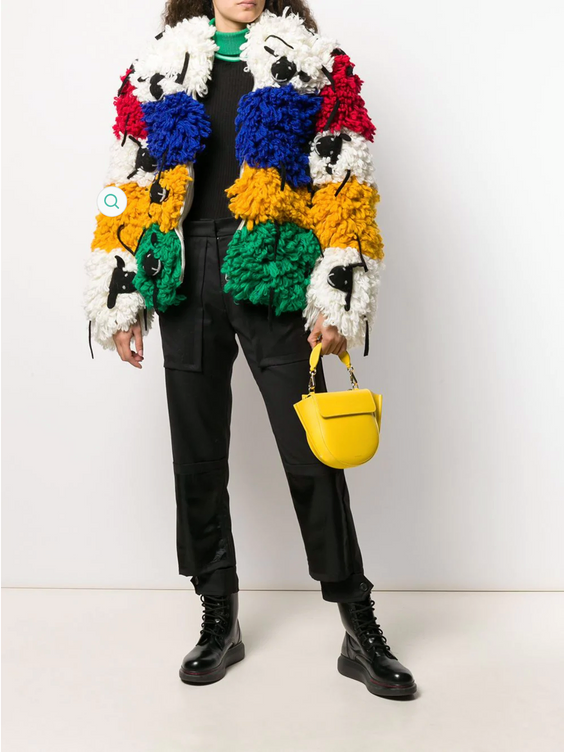 Always elegant and relevant. It's simple, choose one color. Use this one color in your details from the top of your head to the very toe tips. If black seems too banal to you, try shades of beige, caramel "delicious" colors, or bright, a red for instance, as a color of an outfit for special occasions. For a look like this, it is important to choose all the items in the same color scheme. If you do desire to go the "monochromic» route, be careful with accessories: in most cases, they should either be absent or be very neutral.
By Sonia Kirshin / YouTube: Sonya Kirshin California / Instagram: Sonya_esendy
---
Want the latest on style and culture?
Sign up for our newsletter.
By signing up, I agree to Gorozhanka Russian American Women's Magazine' Terms of Use (including the dispute resolution procedures); my information will be used as described in the Privacy Notice.
---