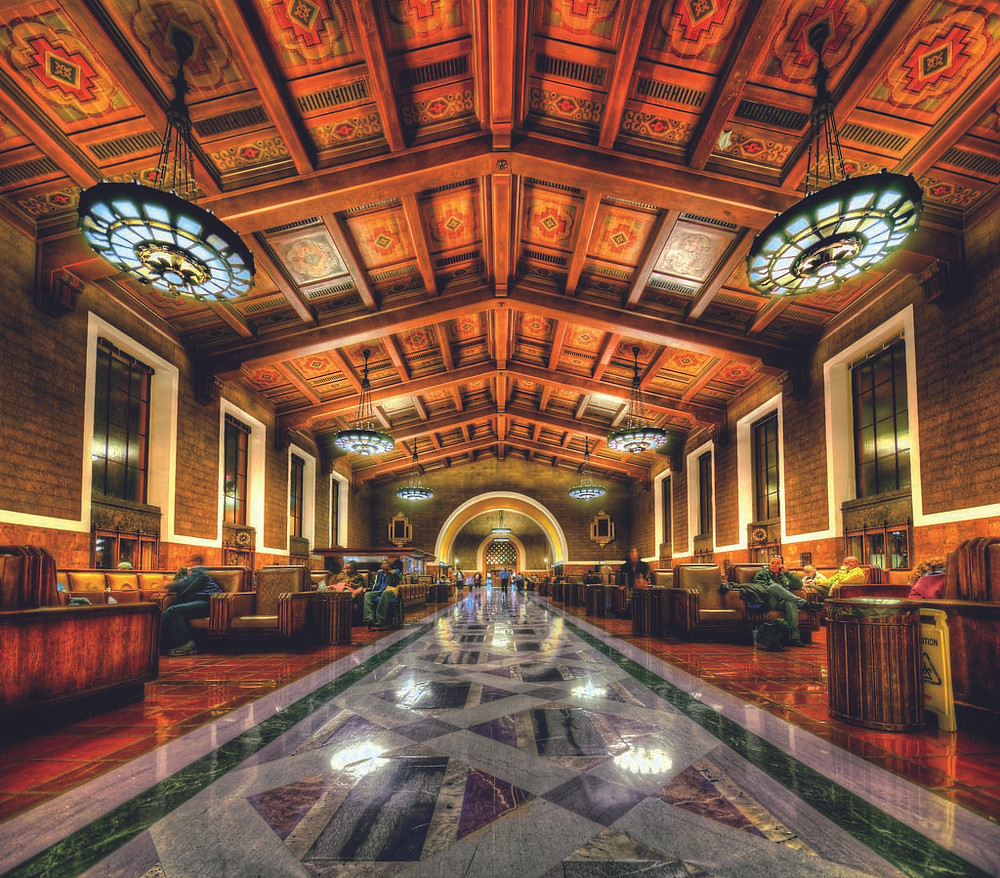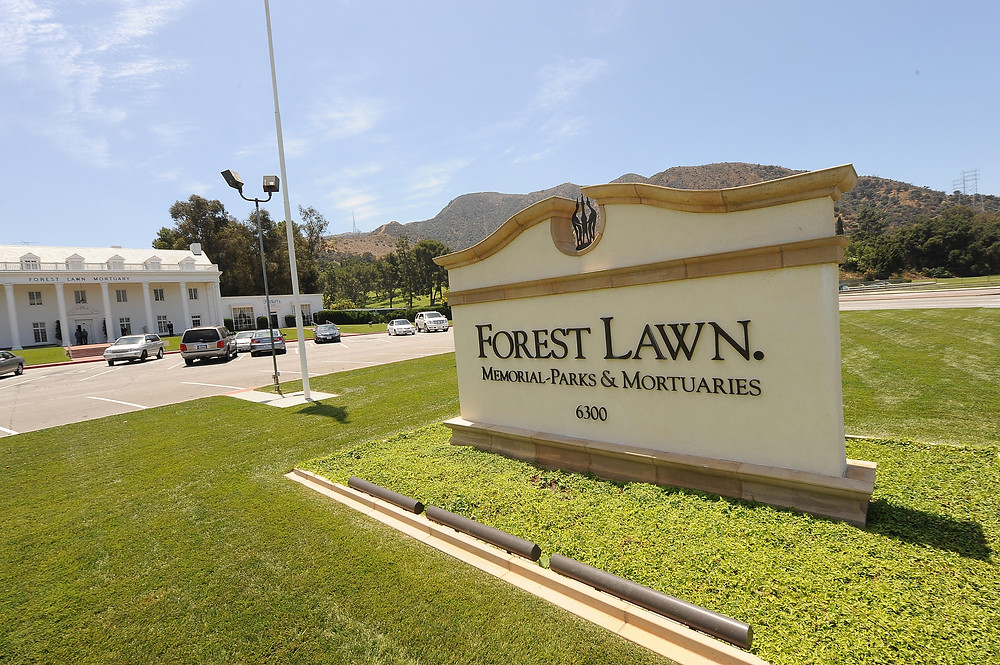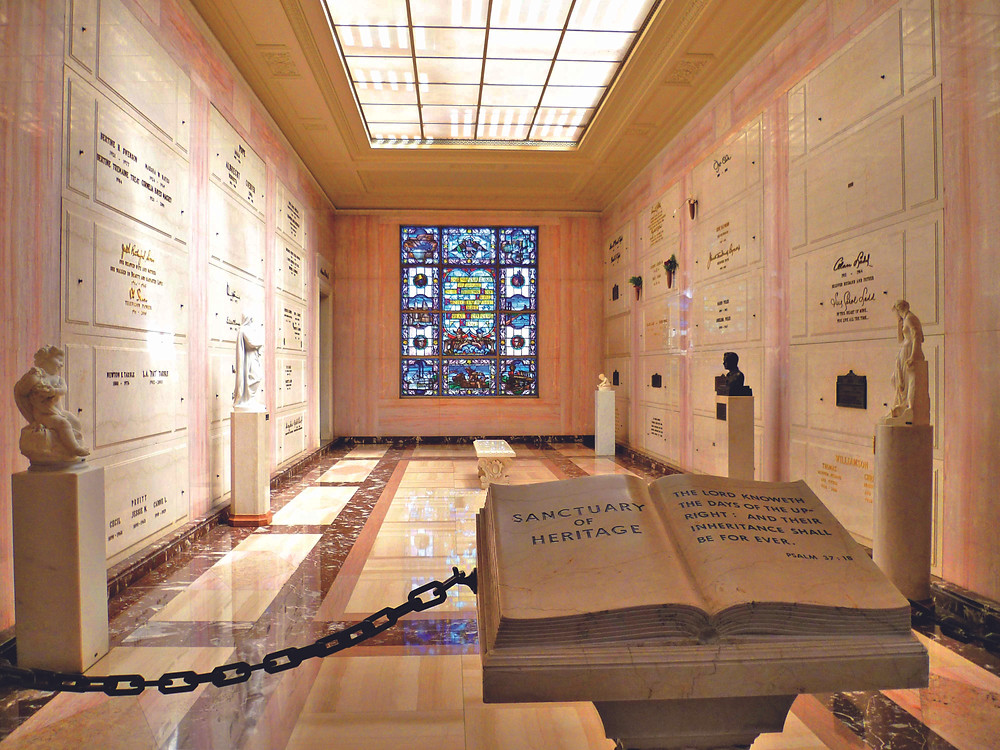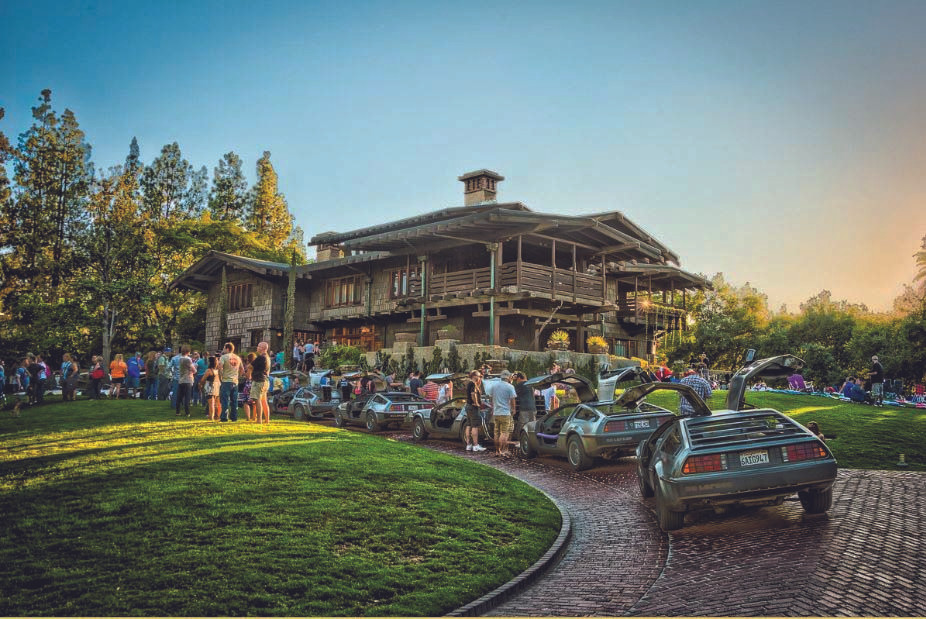 In contrast to a mellow vacation in one of Southern California's beach cities, visitors to Los Angeles (L.A.) itself prefer man-made stimulation: art and performances, shopping, inspiring architecture, and social hotspots. But greater L.A.'s footprint is so vast, the challenge is planning what to see. Visitors can't grasp the flows of L.A.'s freeways in only a few days, so my suggestion is to find a neighborhood with two or three interesting sites not far apart, where you can linger for several hours at a time. Here's a vistor's list for L.A. with ten pairs (or trios) of sites that aren't far apart by car from each other, with a recommended restaurant (or restaurant cluster) that has its own interesting history, theme, or cuisine. Visiting ALL of these sites will require more time than most visitors to L.A. have to spend, but what a nice challenge!
Note: I didn't create this list with family groups in mind, though several sites (La Brea Tar Pits, Griffith Park Observatory, and the Paramount Pictures studio tour) will reliably entertain young visitors.
San Gabriel Mission and Huntington Museum & Gardens, plus Boiling Point restaurant The towns of San Gabriel and San Marino are located just southeast of Pasadena. San Gabriel Mission (428 South Mission Drive) is the most significant site in Los Angeles history. Founded in 1771, its padres initiated the founding of Los Angeles in 1781. The Huntington Museum & Gardens at 1151 Oxford Road in San Marino is one of the finest art and history museums in greater Los Angeles. The unique Boiling Point restaurant at 250 West Valley Road in San Gabriel specializes in hot tofu stews served in individually heated pots! Los Angeles Plaza and Union Station, plus Little Tokyo restaurants Today the Plaza and Olvera Street represent L.A.'s original «heart» as a Spanish, and later Mexican, ranching town. The Plaza's cluster of restored historic buildings tells the stories of its earliest residents. Union Station, opened in 1939, is the last classic train terminal built in the U.S., and is still the city's passenger rail hub. A few blocks south is the attractive Little Tokyo district, and its pedestrian way (look for «Japanese Village» between East 1st Street and East 2nd Street) is lined with shops and restaurants. Walt Disney Concert Hall and The Broad museum, plus Chinatown's Yang Chow restaurant Walt Disney Concert Hall at 111 South Grand Avenue, designed by architect Frank Gehry and opened in 2003, is now the most famous building in L.A. You can attend a performance, purchase a tour inside the building, or use the built-in exterior staircases and patios to admire its exterior. Across the street at 221 South Grand Avenue is another architectural landmark, the Broad, a showplace art museum that opened in September 2015. North of the L.A. Plaza, in the city's small Chinatown neighborhood find the popular Yang Chow restaurant at 819 North Broadway, and step inside the outstanding Thien Hau Temple at 756 Yale Street. Bradbury Building and Central Library, plus Grand Central Market eateries Built in 1893, downtown L.A.'s Bradbury Building at 304 South Broadway is the city's most charming office building. Its interior emphasizes natural light and open-work support structures. Across the street is Grand Central Market (opened 1917), whose many counters serve a variety of fresh meals to eat on-site or on the go. At 630 West 5th Street, the impressive Central Library's wings reflect both Art Deco and contemporary architectural styles. LAC's Art Deco walking tour and vintage movie theaters, plus Clifton's Cafeteria L.A.'s Downtown Core includes a number of handsome, restored Art Deco buildings. Guides from the nonprofit Los Angeles Conservatory lead walking tours explaining the histories behind these gems. Along South Broadway, several classic movie houses (such as 1917's Million Dollar Theater at 307 South Broadway) can still be appreciated. The Los Angeles Historic Theatre Foundation promotes occasional tours inside these fabulous examples of the Golden Age of the movies. At 648 South Broadway, the whimsically decorated Clifton's Cafeteria (restored in September 2015) has been a downtown landmark since 1935. Griffith Park Observatory and Forest Lawn Memorial Park, plus the Tam O'Shanter restaurant Offering thrilling views of the city since its opening in 1935, the Observatory at 2800 East Observatory Road, itself a «character» in many Hollywood movies, includes a planetarium, museum, and walk-up telescopes. Beyond the north boundary of Griffith Park, the Forest Lawn Memorial Park, at 1712 South Glendale Avenue in Glendale, offers several large, themed buildings that display massive works of religious and naturalistic art. In the park's Hall of the Crucifixion, Jan Styka's «The Crucifixion» is the largest (195 feet long) religious painting in the world. In L.A.'s Atwater Village neighborhood at 2980 Los Feliz Boulevard, the Tam O'Shanter (opened in 1922) was the regular choice for lunch among the early employees of the Walt Disney Company. Notice the Disney memorabilia on the dining room walls. TCL Chinese Theatre/Hollywood Walk of Fame and Paramount Pictures tour, plus Musso & Frank Grill restaurant TCL Chinese Theatre (formerly Grauman's), at 6925 Hollywood Boulevard in Hollywood, hosted the annual Academy Awards presentation for over 50 years. The theater's famous Hollywood Walk of Fame sidewalk incorporates signatures, handprints, and footprints of movie stars from the past and present. At 5555 Melrose Avenue, Paramount Pictures offers the highest-rated motion picture studio tour in Hollywood, with an admission charge. The atmospheric Musso & Frank Grill at 6667 Hollywood Boulevard, a traditional «red booth» eatery, has served the Hollywood community since 1919. Rodeo Drive Shops and the Hammer Museum, plus Pink's Hot Dogs Rodeo Drive, between South Santa Monica and Wilshire boulevards in the city of Beverly Hills, is the mecca of high-priced shopping in L.A. The compact Hammer Museum at 10899 Wilshire Boulevard presents compelling contemporary works of media and the plastic arts. After shopping, receive a more modest lunch receipt after standing fashionably in line at Pink's «hot dog stand to the stars,» a Hollywood tradition since 1939 at the corner of La Brea and Melrose. La Brea Tar Pits and Museum and Los Angeles County Museum of Art, plus Koreatown restaurants The George C. Page Museum at 5801 Wilshire Boulevard interprets the discoveries (hint: lots of prehistoric bones!) found in the famous La Brea Tar Pits. You can walk among the natural pools of tar, or indoors watch scientists work with specimens being extracted today. The L.A. County Museum of Art (LACMA) is the largest art museum in the western U.S. and exhibits some of L.A.'s most significant contemporary artworks. Clustered along and near West 6th Street east of Western Avenue, Koreatown's restaurants have reached a new height of popularity, compliments of food critics like TV's Anthony Bourdain. Lummis Home/Judson Studios and Gamble House, plus Good Girl Dinette Journalist Charles Lummis relocated, by walking!, from Cincinnati to L.A. in 1884. Later he publicized the Native American cultures of the American Southwest and created L.A.'s first museum. With help from members of the Navajo tribe and using riverbed stones from nearby Arroyo Seco, Lummis constructed by hand his intimate home at 200 East Avenue 43 in today's historic Highland Park neighborhood. Judson Studios at 200 South Avenue 66 is a revered workshop producing stained glass art for customers around the world. Founded in 1911, the studios were once part of L.A.'s first art school, which influenced the Arts and Crafts movement and the California Impressionism school of painting. Open for public tours, the impressive Gamble House (4 Westmoreland Place in nearby Pasadena) was built in 1908 by the brother architects Greene and Greene. While in Highland Park, stop by Good Girl Dinette at 110 North Avenue 56, a combination old-school diner and Vietnamese restaurant.