Yanina is the editor of the English version of the Gorozhanka magazine, the marketing director of our media holding and a famous blogger. Also — a very energetic, beautiful and creative girl. She lives in Los Angeles, Hollywood.
Please tell us a little bit about yourself. Where are you from? How long have you been in the US?
I'm from Ukraine, the city of Lviv. Lviv is the cultural capital of Ukraine. It is impossible not to love it. But I can't stay in one place for too long. That's why I moved to the USA 5 years ago on a student visa.
The first city that I arrived at and then lived there for 2.5 years, was New York.
I'm in love with New York forever. I fell in love with skyscrapers, with the atmosphere of a big city, NY itself motivated me to achieve my goals. But at a certain point of my life, I wanted a change. So, I moved. After New York, Los Angeles was the only place for me to move to. Initially I didn't have a mutual sympathy for life in Los Angeles. It took me a while to understand it. But now I can't even imagine how it is possible to live somewhere with a cold winter.
You are a famous blogger, it's not a secret. How did you get an idea of doing a blog in the USA? And what is a main goal of it?
Thank you. I always wanted to express myself in some way, but in Ukraine it was impossible for me because of the fear of others' opinions. «What will others think?» «Am I interesting enough or funny enough?» The USA helped me overcome this barrier. That's why my blog is my way of expressing myself. What is the purpose of it? To become famous.
It looks like a lot of fun as well, not only a huge amount of work, right?
Blogging is about consistency. It is impossible to write a post or upload a video today and forget about the blog for a week. It'll have a bad impact on the insights. But I like to do it and I enjoy it. Moreover, I love my audience, their feedback and support mean the world to me.
Your English is great if I'm not mistaken. But you still decided to do a blog in Russian. Why?
Yes, I studied English for a long time in Ukraine and in the USA as well. But my topics are more understandable for our countries. I motivate people to move, to change their lives, to make them realize that everything is possible. I'm not the most beautiful, not the most talented, not the smartest person in the world but if I can do it then anyone can. You just need to get out of your comfort zone.
Yanina, you are communicable and it is easy for you to found common ground. Am I right?
I do TikTok for an American audience and I am very excited about my 160K + followers. Yes, I really love the exchange of positive energy. When people ask me where I get my inspiration from, the answer is from people.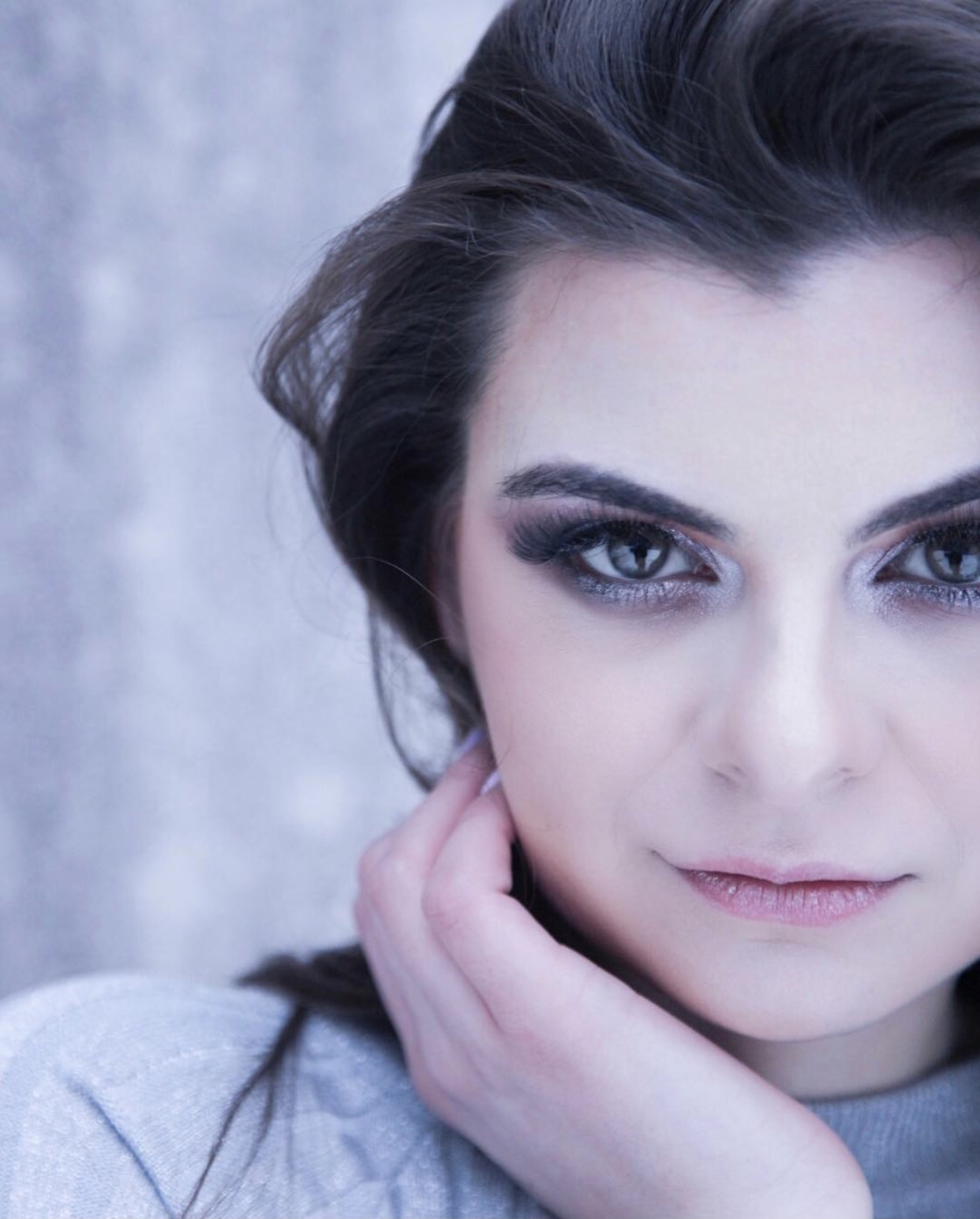 As you started working with a Russian-American women magazine, you meet new people. What is your first impression of this?
If you want to live at a certain level, you have to communicate with people who are already at this level. If you want to be successful, surround yourself with successful people. If you want to be rich, surround yourself with rich people. If you want to be smart, read books. The success of others motivates me. I am grateful for everyone that I got to know thanks to the magazine.
What would you wish our readers and advertisers?
I wish you to have motivation that helps you wake up in the morning in a good mood, so that you want to achieve your goals. Since I am sure that our readers and sponsors are strong, smart, hardworking personalities, they will undoubtedly achieve anything they want. I want to just wish them good luck.
---
Want the latest on style and culture?
Sign up for our newsletter.
By signing up, I agree to Gorozhanka Russian American Women's Magazine' Terms of Use (including the dispute resolution procedures); my information will be used as described in the Privacy Notice.
---