L.N. Gruer is the first-prize winner at the prestigious San Francisco Writers Conference for her poetry collection » Sing of The Things Unspoken» and an author of Amazon Bestseller "The Blue Tatar". It's a historical novel that tells a story about 5 different women,
What's so catching about it?
All women are immigrants trying to survive in a new country. The saga tells about the difficulties each of them has to face in order to achieve the American Dream.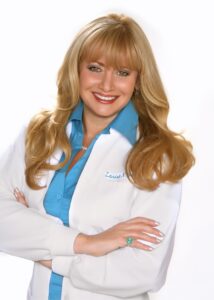 They are linked together by blood and history. From Ukrainian killing fields to fire-scorched Hollywood Hills, here's a multi-generational saga of tragedy and vengeance, love and redemption.
Gentle pleaser Sasha caught between her homophobic adoptive father and American-born son. Flora, a privileged housewife terrified of growing old. Oksana, ill-treated shopaholic dreaming of designing beautiful footwear and her ticket to freedom. Doctor Bella the breadwinner, ready to walk away from a career to write, and then there's Fat Maya — the female Godfather, wielding underworld power. Past and present collide as the women DEAL with it all! The saga continues in the Red Mongol…
Lngruer.com – Author website
Doctorlarisa.com – medical practice website
https://www.facebook.com/lngruer/ — Facebook
@poetessdoctor — Instagram